BOOKS
Slip into stillness with my latest book,
28 Days of Stillness
. Published in 2019, each page is a tiny oasis of stillness. With beautiful photographs, and inspiration from Wise Ones who have found stillness for themselves, this book invites you to be in this moment, right here, right now. It's the perfect book to help YOU find YOUR stillness.
Click to find your STILLNESS.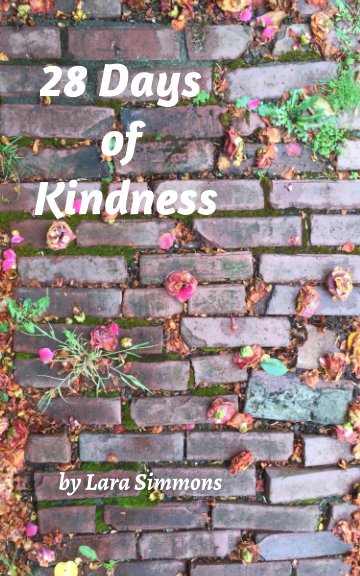 A slim volume,
28 Days of Kindness
is chalk full of inspiration for a kinder world. Based upon my own 28-day kindness challenge in 2015, the book asks you to commit to kindness for twenty-eight days and then takes you on a journey to and through kindness as I share my journey with you. Along the way, it provides inspiration and questions for going deeper by journaling about your own experience. I hope you will enjoy it and that it will bring more kindness into your life!
28 Days of Love
started out as a passion project, something to work on when my "real" writing wasn't going well. After awhile I started to take this little side project more seriously and it became something I am really proud of. An exploration of love - what it is, what it means, and how to find more of it in the world - it's the perfect gift to give to someone you love. I hope that it will encourage you, inspire you, and fill you with LOVE.
Click on
LOVE LOVE LOVE
to order. Available in both hardcover and as an eBook.
Based on a class I taught in 2011 and 2012 at Seattle's
East West Bookshop
,
Write Your Life
guides you to discover - and live - the life you really want through a series of meditations and writing exercises.
Over a four-week period you will become more present to your life, tune into your intuition, let go of the past and, of course, write your life! In the fifth week (and beyond!) you will be given tools to create the life you have written.